How Is Your Quality Of Life With ADHD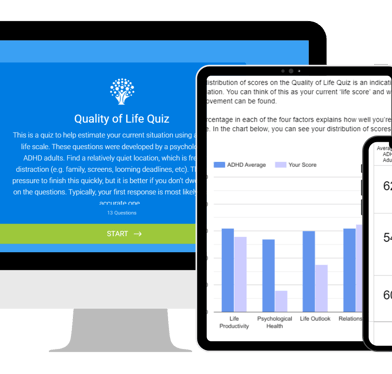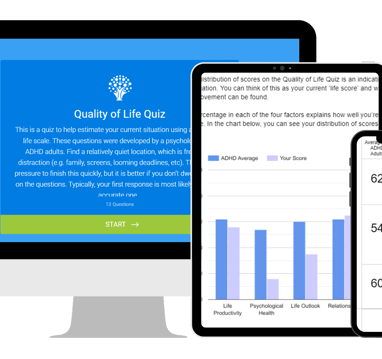 Now there's a way to test your ADHD with the results of a study... without cheesy personality tests.
We've interpreted the study for you. So with a few simple questions, you can assess your quality of life.
When you complete the quiz, your results are shown in 4 categories. Each of these categories have an average based on the study results.
This way you get a more accurate view of how ADHD is affecting you in these ways:
life productivity,

psychological health,

life outlook, and

relationships.
It takes 5 minutes. I tried it myself and it's literally 5 mins.
DR. CLAIRE SIRA and TOM HUDOCK
Research-based, experience informed
This is a common saying for us. The internet is full of mis-guided information about ADHD so we want to be a source of psychology and latest developments to support people's well-being.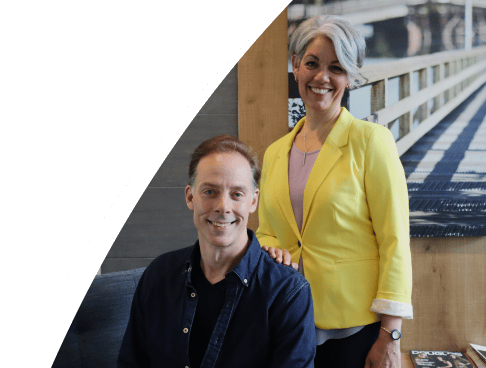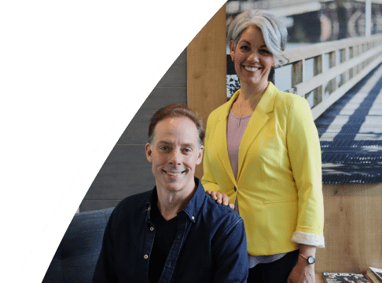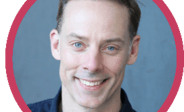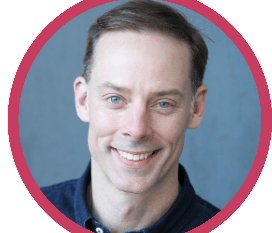 Hi there,
When you take the quiz above, I hope you'll find it helpful.
There's so much mis-guided information out there about ADHD that we thought a well researched quiz would help a lot of people.
Dr. Claire and I use this quiz with those we coach and train.
I find it brings up good discussion. It tells you where you're at.
We think it's super helpful.
It's based on a psychological study.
And it has been tested with thousands of people with ADHD.
Which means ...some really smart folks asked questions to people with ADHD. Then did some math to get averages.
You get to see where you're at compared to an average.
But ...I don't want you to feel worried or concerned about the results.
You may find yourself having a low number. Or low compared to the average.
That's okay.
This is a signal. It's good information. It tells you where you might want to focus your energies.
You may be saying... "yeah Tom, but I've been feeling stuck."
I get that. I know that ADHD has some pretty difficult challenges. I talk to many people and I hear the struggle.
Heck, Dr. Claire and I have personally had to cope with ADHD traits.
But I want you to believe one thing...
Even though you may feel stuck right now ...it doesn't have to stay that way.
But to get unstuck, you need to know where you're at first. It's like sailing a ship with a map. If you don't know where you're located, you won't know where to steer the ship.
Hence the quiz.
So let's get you started with some insights into where you're at.
Take the quiz and our little system will pull together the results. Then you'll receive an email in your inbox.
The email has the nice looking graph and numbers and stuff that Dr. Claire and I have written for you.
Click the button and get yourself started.
Best wishes,
Tom