We Equip Adults With The Skills And Awareness To Be Ready For Tomorrow.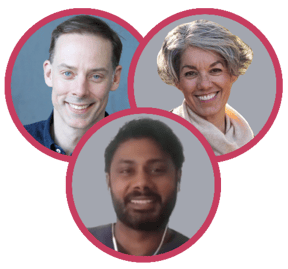 Discover how living better can increase your performance at home & work with a community of like-minded Bosses. Group coaching led by psychological and strategic professionals who are passionate about seeing change in you. If you're open to learning new skills, then Boss Of Your Brain groups are designed specifically for you.
Boss Of Your Brain philosophy is simple.



Change Happens Faster This Way.
When you LEARN specific progressive skills, get COACHED through the process, and have a supportive COMMUNITY to rely on, you have all the tools necessary to rapidly improve your situation at work and at home.
All our materials are designed to help you succeed, using psychology-based proprietary strategies and tools.
Here at Boss Of Your Brain, we work hard so you gain an advantage.
Address Today's Challenges
Manage your time & tasks

Getting It Done
The flagship program, Getting It Done with ADHD, is a community of curious, motivated adults who are learning to better manager their symptoms... all while living fuller lives.
Foster personal relationships

Showing Up, Together
This program, Showing Up, Together, helps adults advocate for better personal relationships at home & at work by building skills around understanding and expressing oneself.

Our Bosses Speak For Themselves
"I loved this program! I learned exactly how & why time was slipping through my fingers. This is as fun as it is practical. We share our ups & downs, support each other, and start making immediate changes."
Boss Of Your Brain
Feel better. Do better.
(c) 2021 Boss Of Your Brain
Suite 218 – 767 Tyee Road,
Victoria, BC V9A 0G5